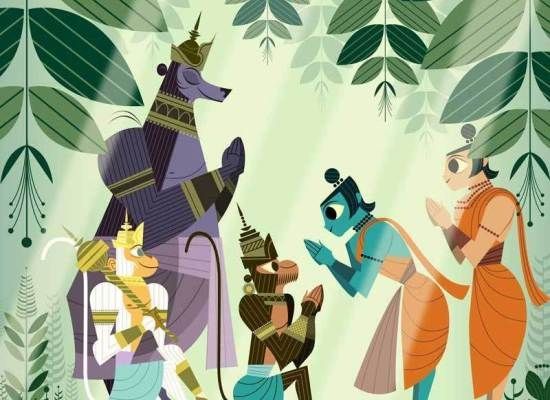 I just found out about this beautiful new book,
Ramayana: Divine Loophole
, by Sanjay Patel on
Huff Po
, of all places.
Awesome godmother Lakshmi had picked up the
Little Book of Hindu Deities
for the girls. So this is the follow-up. I am entranced by the images.
I bet La Segunda would love this. I think she has learned some of these stories in her
Bharatanatyam
dance class.