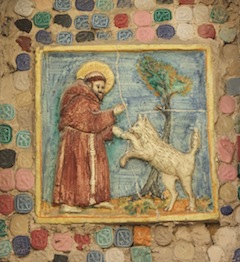 I just saw this post on the
Green Lent
blog and I am excited! Great idea!
The Green Pilgrimage Network will help the faiths make their holy cities and sacred sites as environmentally sustainable as possible according to their own theologies and understanding...........

Ten faith traditions have nominated pilgrim cities or sacred sites to become founding members of the Green Pilgrimage Network, ranging as far afield as Louguan in the People's Republic of China for Daoists to St Albans in the UK for Anglicans and Amritsar for the Sikhs (1). The city authorities of Jerusalem, a major pilgrimage destination for three faiths – Judaism, Christianity and Islam – will join the network to green the city for all pilgrims.

Also launched at Sacred Land will be the first Green Hajj Guide aimed at the two million Muslim pilgrims who visit Mecca (Makkah) in Saudi Arabia each year for the Hajj, the biggest annual pilgrimage in the world.
original story found
here at Alliance of Religions and Conservation